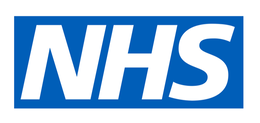 Health and Social Care Sector
SPL has long experience of working with the Health and Social Care Sector to embed environmental and social sustainability into healthcare services. This has supported the NHS (and latterly Social Care sector) develop practical and ambitious plans to address sustainability issues while aligning with efficiency and transformation agendas.
---
---
Examples of how SPL has been involved include:
Development of Sustainable Development Management Plans (SDMP)/ Carbon Reduction Strategies and Action Plans for many acute, mental health, ambulance and community health Trusts. This helps NHS organisations meet the requirement they face to develop a SDMP and practical Action Plan (see NHS Sustainable Development Unit);
​
Good Corporate Citizenship assessment and review (now Sustainable Development Assessment Tool);
​
Delivery of training, mentoring, waste prevention and sustainability support for over 50 Trusts and Boards;
​
Mentoring support on sustainable procurement requirements within NHS contracts and frameworks;
​​
Research into and modelling of Circular Business Models in NHS Scotland procurement of Furniture, ICT, Walking Aids, Single Use Devices (SUDs) and Small Electrical Medical Devices;
​
Analysis and support for NHS Supply Chain, NHS National Procurement and procurement hubs;
​
A range of services for Department of Health and Social Care and Public Health England including development of development of NHS version of National Sustainable Public Procurement Programme materials (NSPPP) and Training of NHS Trainers, draft update to the Department of Health SPROUT tool to reflect waste prevention and circular economy, delivery of training and waste audits;
​
Working with NHS suppliers on product and service innovation and with European tender managers, including those who supply medical devices, single use devices, electro-physiological catheters, trocars, walking aids, furniture and other supplies;
​
Working with suppliers of remanufactured medical devices, in accordance with MHRA guidance;
​
Development of carbon footprints for many NHS Trusts;
​
Development and delivery of NHS 'Carbon Champions' network training and resources;
​
Analysis and prioritisation of procurement options, life cycle impact mapping and life cycle cost analysis for specific NHS contracts, including Beds, Linen Service, Drapes and Gowns, Medical Consumables, Waste Services, Pathology Services, Food and Catering, Pharmaceuticals, IT, furniture;
​
Presentations to Trusts, HEFMA, Strategic Health Authorities, CCGs, Royal College of Psychiatrists, suppliers;
​
Management of and input into Sustainability Steering Groups, working with key stakeholders including clinicians, nursing, estates, FM, procurement, patient transport, learning and development, HR, communications, finance and Executive and Non-Executive leads;
​
Direct employment within the NHS – Barbara Morton, SPL Director brings deep understanding of NHS procurement and supply having spent 10 years within the NHS as a buyer, including of medical devices and SUDs.
---
The Future
SPL continues to work closely with NHS Trusts and Boards and suppliers. We bring a wealth of experience but also understanding of NHS issues and concerns – for example the importance of reflecting clinical need and considerations in suggested changes which may deliver financial, environmental or social benefits. SPL is acutely aware of financial pressures that NHS organisations may face and ensures that its services are focused on delivering whole life value for the healthcare services that NHS organisations deliver.
---